Cancer.
I hate it.
It directly affected this blog over the past 2+ years (but we're making a come back!) As Zach Sobiech said "You don't have to find out you're dying to start living." Our loved ones have gone through surgery, chemo, continued treatments and are thankfully in remission! Zach's story brings back that drive to fight, press on, not just conquer an illness, but live out your dreams, reach those goals, and most of all – put a smile on others faces.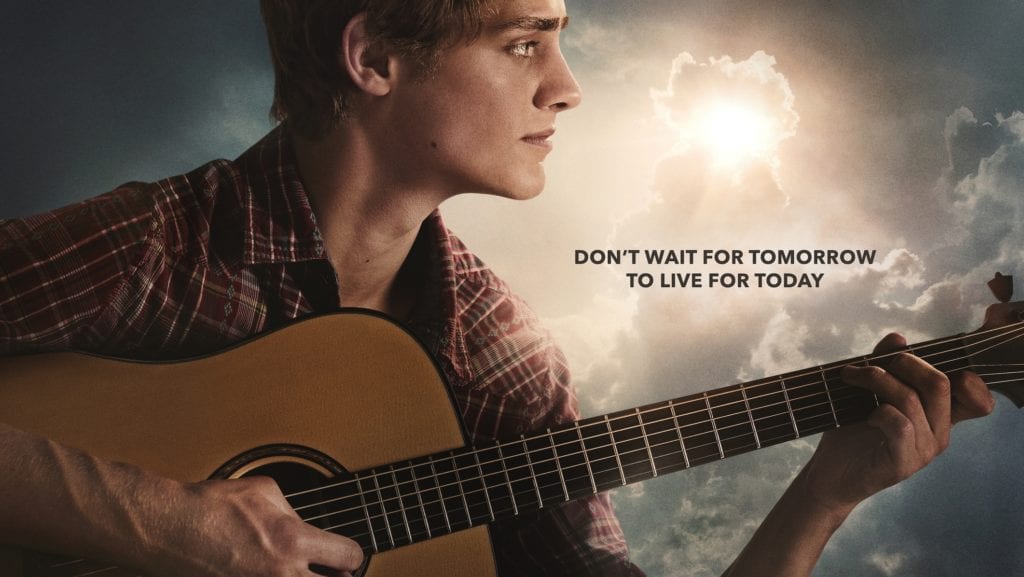 Clouds was the song Zach Sobiech wrote and sang, along with his friend Sammy Brown, which became #1 on iTunes in 2013 – the same year Zach passed away.
Director Justin Baldoni met Zach while filming a documentary about Zach's last days, and he knew he wanted to further Zach's story even after he was gone. He promised Zach he would… and now we have Clouds – a Disney+ Original releasing on October 16, 2020.
Synopsis:
Inspired by an incredible true story, "Clouds" is a poignant and beautiful look at the heartbreaking duality of life and a testament to what can happen when you start to live as if each day might be your last. Zach Sobiech (Fin Argus) is a fun-loving high school student with raw musical talent living with osteosarcoma, a rare bone cancer. At the start of his senior year, he is ready to take on the world, however when he receives the news that the disease has spread, he and his best friend and songwriting partner, Sammy (Sabrina Carpenter), decide to spend Zach's limited time following their dreams. With the help of Zach's mentor and teacher, Mr. Weaver (Lil Rel Howery), Zach and Sammy are given the chance of a lifetime and are offered a record deal. Along with the support of the love of his life, Amy (Madison Iseman) and his parents, Rob and Laura (Tom Everett Scott and Neve Campbell); Zach embarks on an unforgettable journey about friendship, love and the power of music.
"Clouds" is directed by Justin Baldoni and produced by Andrew Lazar, Justin Baldoni and Casey La Scala. Kara Holden wrote the screenplay with a story by Casey La Scala & Patrick Kopka and Kara Holden. The movie is produced by Wayfarer Studios, Warner Bros. Pictures and Mad Chance / La Scala Films.
I had the privilege to tune into the Press Conference with the Director and Actors on October 7th. The key thing that ran true with everyone was that they hope this film honors Zach and allows his message to continue.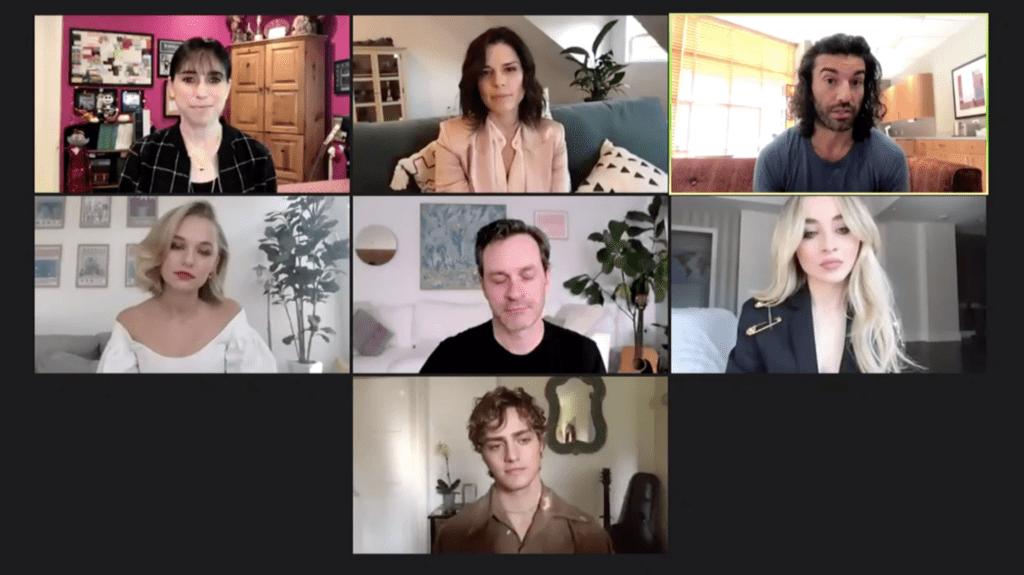 Clouds releases on Disney+ this Friday, October 16. Grab a tissue box – it's gonna be a tear jerker! I'm glad more stories like Zach's are being shared and celebrated. In a world of pain and sadness, you can still find joy and hope.